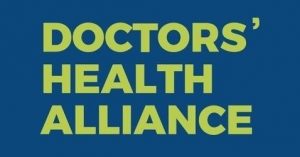 The Doctors' Health Alliance invite you to join this hybrid workshop online or face-to-face
You can choose to either:
participate online from work or home from anywhere in Australia, or
join with us at a local face to face venue, meeting with local doctors' health colleagues with your local doctors' health service.
This interactive program features an array of essential topics, including:
– Being the doctor's doctor – a framework for consultations with doctors as patients.
– Self-care – the sustainable doctor.
– Understanding moral injury, burnout & PTSD.
– Rural doctors' health – barriers & impact of workplaces.
– Caring for the suicidal doctor.
– Mandatory reporting & medicolegal matters.
Attendees will receive:
– 1 hour of Education Activities
– 3 hours of Reviewing Performance
– A Certificate of Completion
Whether you are a doctor, medical student, or another health professional working in doctors' health, this workshop offers an invaluable opportunity to learn, grow, and connect.
Find out more and secure your spot today at Doctors Caring for Colleagues Workshop | Humanitix
Link for purchasing tickets: Select tickets | Doctors Caring for Colleagues Workshop | Humanitix