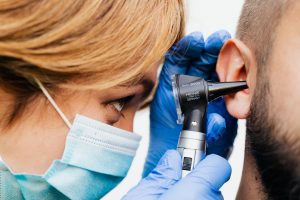 FULL – WAITLIST AVAILABLE email events@gphn.org.au
Gippsland Primary Health Network have engaged the Benchmarque Group to provide 12 Practice Nurses with an opportunity to attend this face to face education workshop.
Microsuction is a strategic treatment option for ear health, whether it is a foreign body or wax removal that is required. This course requires a strong understanding of the anatomy and physiology of the ear. Build the knowledge of when to use microsuction, as a technique, with practice and assessments using mannequins to enhance capability, and strengthen patient care.
Learning Outcomes:
•Assess and determine factors that affect ear and hearing health in relation to microsuction
•Assess the client's physical and pathophysiological auditory status and seek advice where appropriate
•Perform ear canal microsuctioning procedures when deemed appropriate and safe.
Proudly supported by GPHN at NO cost to you.
Places are limited to the first 12 registrants so do not miss this opportunity for professional development in Gippsland.
HOW TO ENROL:
1: Click on the REGISTER here link
2: If you are not registered with accessIQ fill in the details to create your student profile. If you already have a student profile, simply sign in and move on to step
3: On the checkout page please enter the code provided in the discount code box (see flyer) and click APPLY to drop the enrolment fee to $0. There is no fee required from you for this workshop – if you encounter any difficulties with this step please contact Benchmarque Group on 1300855568 before processing any payments. Confirm the purchase and click 'Get Started' to move to the next step.
4: Click 'Enrol Now' on the Microsuction course. On the workshop selection page the enrolment link should have pre filled this to your nominated date. If this is not the case please select 'I'll choose a date later' and contact maddie@benchmarquegroup.com.au to be added to the correct workshop date. Click 'Submit Enrolment' to complete your registration.
5:Once you are fully registered you will receive a booking confirmation email and the workshop details will be visible in your student portal at https://learn.accessiq.com.au/student/