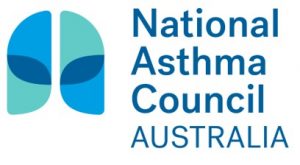 The National Asthma Council Australia as part of the Asthma Best Practice for Health Professionals Program invites all GPs and Practice Nurses to attend this valuable training.
Proudly hosted by Gippsland Primary Health Network.
The Spirometry Training Course provides comprehensive training in the application, measurement and interpretation of expiratory spirometry in general practice. The six-hour interactive workshop includes a practical, hands-on component to allow participants to apply their new knowledge in a practical setting.
This complimentary course is open to GPs and practice nurses.
Learning outcomes:
Identify the clinical indications where spirometry is recommended
Demonstrate the ability to correctly perform a spirometry test, using role play and peer review
Interpret spirometry results to differentiate between respiratory conditions, such as asthma and COPD
Assess your own practice quality assurance procedures for spirometry
There are very limited places available for this workshop so register early to secure your place. Due to the popularity of this training we cannot guarantee another offering this year. So secure your place today.
Eligible Attendees:
For Medical Practitioners and Nurses only
Participants must work in the Gippsland PHN catchment area
Max 2 attendees per practice
Participants will need to bring their own fitted mask and eye protection for the practical component of the training.
Privacy and data collection information:
This event is organised in partnership with the National Asthma Council Australia and Gippsland PHN.  By registering for this event, you agree for submitted information to be shared and collected by the participating organisations for the purpose of planning, conducting and evaluating the event. Please visit the individual organisations website to view their  privacy and or data collection statements.